Featured
All Apps
Compare to
Send Email and Text Campaigns From Your Gmail
All emails will be sent from your Gmail, which will result in a significantly higher delivery rate
Mail merge from spreadsheets
Track unlimited opens and clicks
Free templates
Build email list based on search results
Personalize name, email, or other data
Auto follow up campaings
Advanced reporting integrated with Google Sheets
Integrated into Gmail Email Marketing Campaigns in Gmail

Email Template Library
---
Email and Text Campaigns
Create email campaigns, track, and measure with easy-to-use tools that live inside your Gmail!
Send mobile text campaigns or mass reminders

---
Gmail Chrome Extension and Google Sheets Workspace Add-On
Integrated with Gmail
MailKing is built specifically to work with Gmail and Google Workspace (G Suite) email accounts. Once you've installed the Chrome extension, you can send build email campaigns with just a few clicks—directly from with Gmail. There is no need to log into a separate email service to manage your mass emails or campaigns.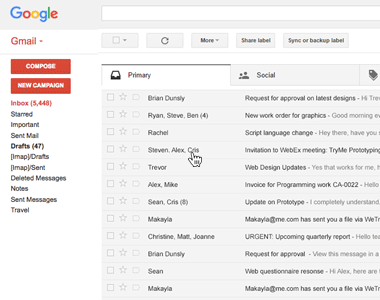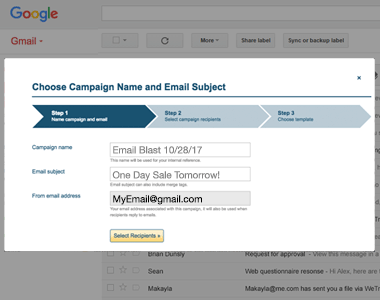 Messages Come From Your Gmail Account
The email messages are sent directly from your Gmail account.
See higher open rates since each email you send will come directly from your Gmail account, instead of from a third-party account on your behalf.
Free Email Templates (Or Create Your Own!)
A library of email templates is available for you to use for free. You can also design and save your own template for future use. The templates are fully compatible and integrated with HTML Editor for Gmail.

And we're adding new templates all the time.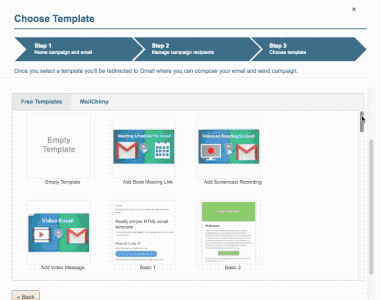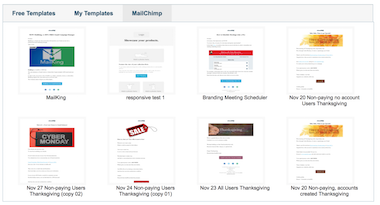 Import MailChimp Templates
MailChimp email templates are awesome. They're easy to use. They're reliable. They keep your branding consistent (logos, fonts, colors). MailKing integrates with MailChimp and you easily use any of your MailChimp templates. Just select the template you want, add your message, and send as you would with any other email.
Send Mass Emails from Google Sheets
Create an email campaign right from Google Sheets using MailKing's Mail Merge for Gmail add-on. It's easy. All you need to do is open your contact list, then navigate to the menu bar on top to select Add-ons. From there, select MailKing, and Create email campaign Now, you'll be able to customize your email or text message. As a reminder, all the column headers in your contact list will become your merge tags, so you'll be able to personalize your message to all your contacts, and make them feel special.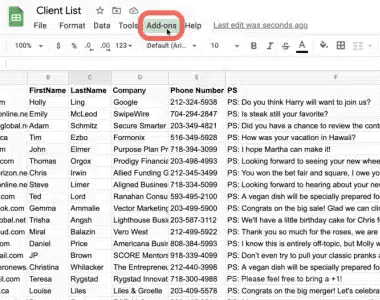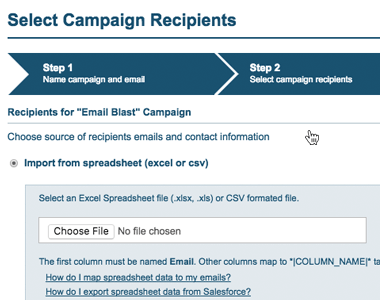 Mail Merge from CSV or Excel
Emails can be manually uploaded, or you can import a list of emails from a CSV or Microsoft Excel file.

Easily upload your LinkedIn contacts
Upload your Salesforce contacts
And more...
Personalize by Name, Email Address, or Other Data
Merge tags allow you to dynamically add content to your email. Drop a merge tag into a campaign, and MailKing take care of the rest. Include something as simple as a subscriber's first name, add social links, or even something more complex as salution in receipients native language. So you give your emails a personal touch by merging name, email address, or other data you have in a CSV or Excel file.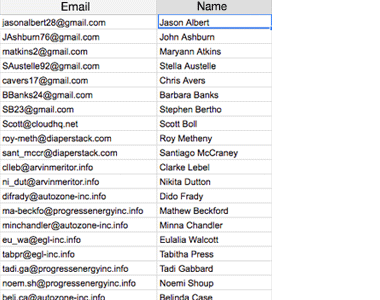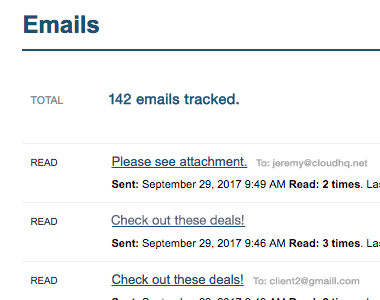 Unlimited email tracking
You have no limits when using our MailKing - whether you're using the premium, or the free version. This way, you'll be able to know exactly when your receipents have read your email, and you'll always be able to take any necessary follow up actions. We spent a lot of time designing a great email tracking experience, and it includes never having to limit you so that you can soar to your fullest potential.
Unlimited link tracking
The unlimited link tracking feature is one of several email analytics tools that we offer for free. This tool allows you to know whether your recipient is interested in what you sent them, when you're email tracking them. You can check when and how many times they opened your link, and be ready to follow up with the best information in hand. If they didn't click on your link, you know they might not be interested in what you're sending them.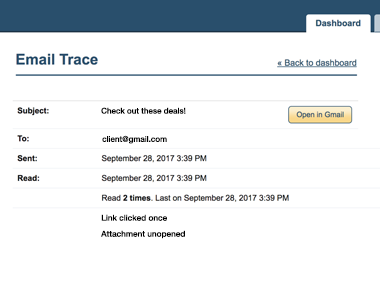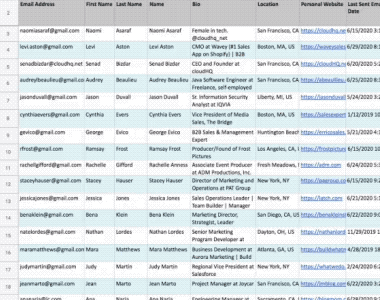 Email List Builder
Extract email addresses just by searching for past conversations in your Gmail using Email List Builder. Email List Builder will create a spreadsheet with up to 20 categories of information about each email address found in your Gmail inbox. Zero work for a huge email list reward!
Send Mobile Text Campaigns or Reminders
MailKing can send out your text message - marketing campaigns or reminders. For example, teachers can keep students–and parents alike–in the loop. Using MailKing, you can:
- Personalize text messages using merge tags
- Send bulk text messages like: 'Get your free COVID shot at the cafeteria tomorrow at 8am'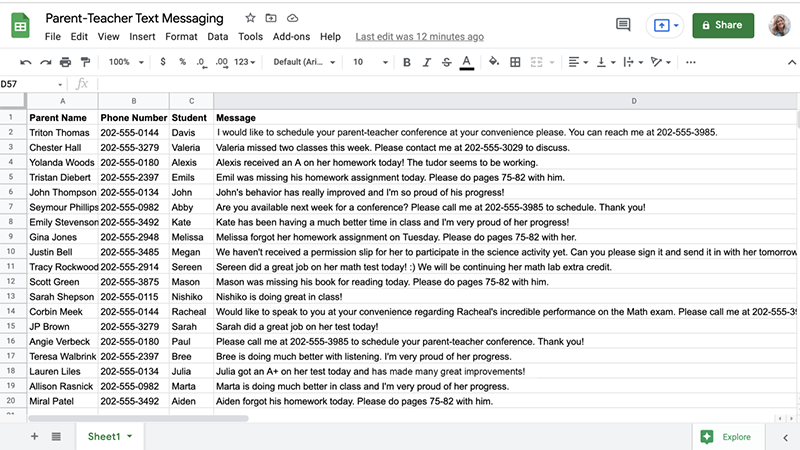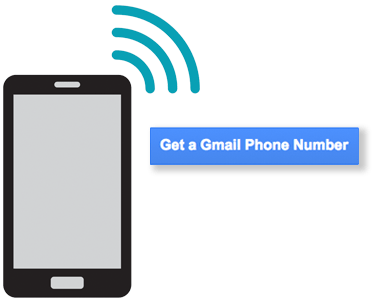 Get a Dedicated Phone Number
MailKing includes your own unique number. How you use that number is entirely up to you. Use it for your business, as a second contact number, or as a way to keep your primary number private.
Two-way Mobile Text Communication
Save time and manage work by sending text messages from Gmail using your desktop, laptop, tablet, or phone. Messages will appear as texts to your recipients.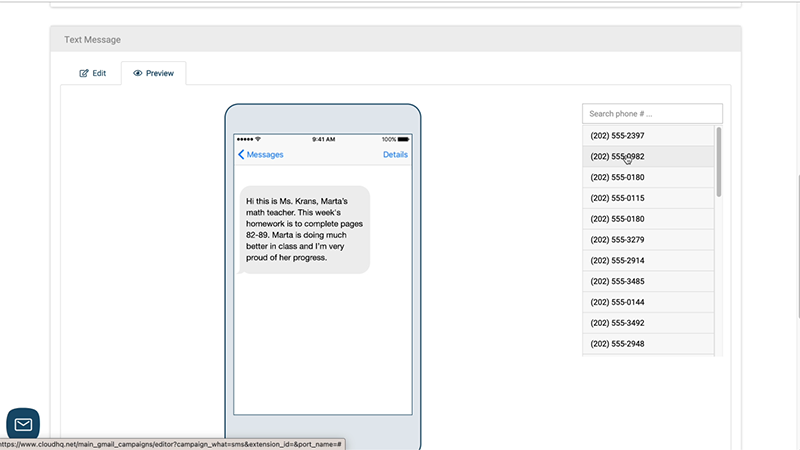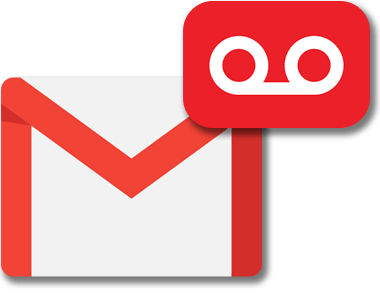 Receive Voicemail Through Gmail
Mailking allows you to receive a voicemail from any caller. Easily respond to messages accordingly while screening calls.
Dashboard
Do you need a high level overview dashboard to see whether or not your emails are being opened? This free dashboard functionality keeps a record of all your emails sent with Free Email Tracker. You can check the history of your tracked emails in one, convenient place. Filter all your messages that haven't been opened, and you'll be able to know what actions to take next. Click the "read emails" option, and you'll know which of your contacts are taking you seriously.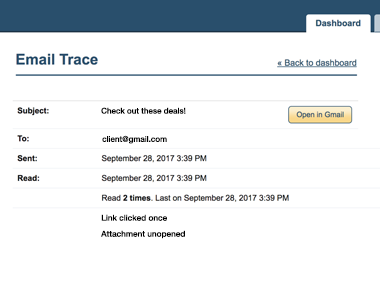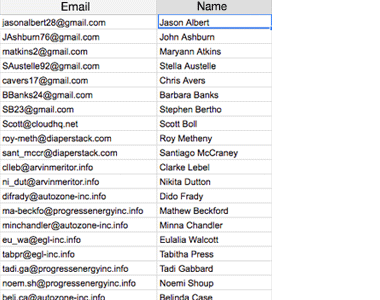 Clone Campaigns
Easily duplicate an existing campaigns. You can copy the recepients, templates, or both. Perfect solution for sending slightly different emails to different mailing lists.
Reminders
With reminders, you can receive a notification if your email goes unopened for 48 hours. This gives you a heads up that the email you're using didn't reach your intended recipient. It could be that the recipient is busy, is away, or worse, is ignoring your emails. Whatever the case, an email notification will alert you that your message has NOT been read. This knowledge lets you take the next appropriate steps because your current email recipient may not be your best point of contact.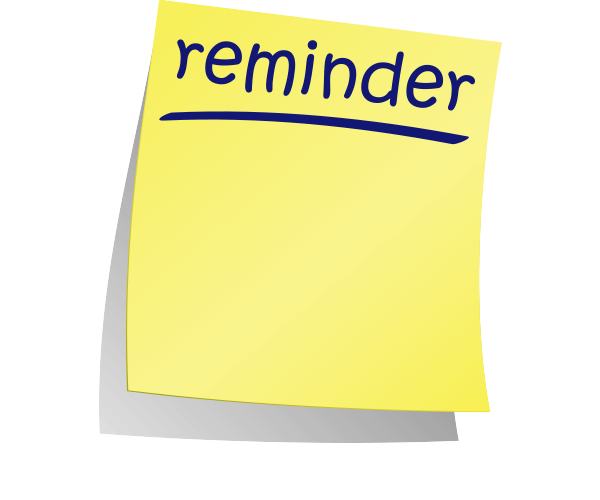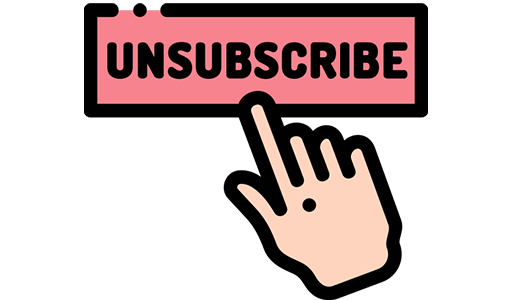 Unsubscribe Link
Provide an optional unsubscribe link at the bottom of your emails. If a recipient clicks the link, their email address will be placed on your MailKing account's Supression List.
Break Gmail's Sending Limits
MailKing is a gmail email marketing system. Since your email messages are being send directly from your Gmail, Google will throttle your marketing campaigns - but do not worrry: MailKing will care of it. Send email campaigns to greater than 500 (or 2,000 for Google Workspace users) people at a time, using our distribution technology. Send campaigns to up to 10,000 recipients, and MailKing will auto-send them over multiple days so you don't violate Gmail's limits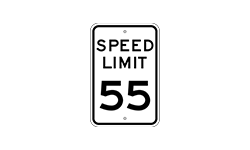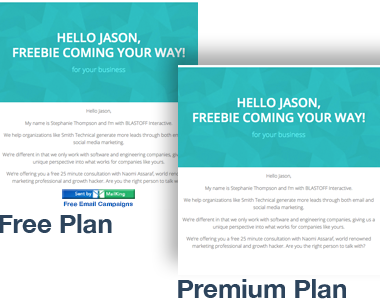 Premium Version Available
We designed this tool with as few limitations as possible - including price limitations. Because of that, MailKing is 100% free to use for anyone using Gmail. By default, we'll include a MailKing logo at the bottom of all sent emails that lets people know you're using MailKing. You can upgrade to the premium version of the tool, and we'll remove the logo for you by default.
---
How do our customers use MailKing Email Campaigns and Mail Merge?
Small and Medium Businesses
Own a small business and want to keep your customers engaged? Collect their emails! Then send them regular coupons, sale announcements, or special promotions just for them. MailKing is a perfect solution to send promotional emails in Gmail since emails will be sent directly from your Gmail account and, as that, they will not be marked as 'promotion' or 'spam'.

Large Businesses That Serve a Small Number of Clients
Maybe you have a large practice that caters to a small number of elite clients. If so, MailKing is a great way to send helpful, educational information so you'll always be "top of mind" with your clientele.
Service Businesses Such as Real Estate Agents, Attorneys, or Accountants
Run a service business where your clients only need your services on occasion? Send a monthly newsletter to all former clients to keep them engaged—and coming back to you the next time they need help.

Recruiters and Head Hunters
Send email campaigns to your list of candidates. Nurture their interest and keep them informed about new oportunities.
Nonprofit Donor Communications
Donors love to hear the impact their donations are having in your organization. MailKing messages are a perfect way to let them know the positive changes that are happening in your community as a result of their donations.
Internal Organization Newsletters
If your company has less than 1,000 employees, MailKing can be an extremely cost-effective way to run your internal newsletter. Share success stories, post job announcements, celebrate promotions, retirements, achievements and more!
PTA, Churches, etc
Send simple and short email campaigns updating member of your organization about events, montly newletters, or maybe about fundraising.
PTA, Churches, etc
Send simple and short email campaigns updating member of your organization about events, montly newletters, or maybe about fundraising.
---
Frequently Asked Questions
Is MailKing safe?
Yes, MailKing is 100% safe and secure:
We do not store any of emails on our servers.
We use *only* encrypted SSL to communicate with cloud services.
Our product software and infrastructure is updated regularly with the latest security patches.
Our network is protected by an enterprise-class firewall.
We never store any password nor even hashed password on our servers. Everything is based on OAuth and OpenID.
Why should I use MailKing instead of MailChimp, Constant Contacts, or similar marketing software?
MailKing will send emails directly from your Gmail / Google Workspace account. This means that a major benefit of sending your email campaigns using MailKing, emails are not flagged as spam or marked as a promotion by your recipient's mailing service (Gmail, Yahoo, Office 365, etc.) as easily as a traditional email marketing software would be. This is because MailKing uses your Gmail or Google Workspace account to send emails, and not a commercial-use email server.

In other words, emails sent thru MailChimp, Constant Contacts, and others are often automatically marked as spam or promotion, whereas MailKing's is not. This is because your recipients (and spam filters) cannot distinguish emails sent manually through Gmail from emails sent via MailKing.
---